When your soul is tired, it's time for a personal retreat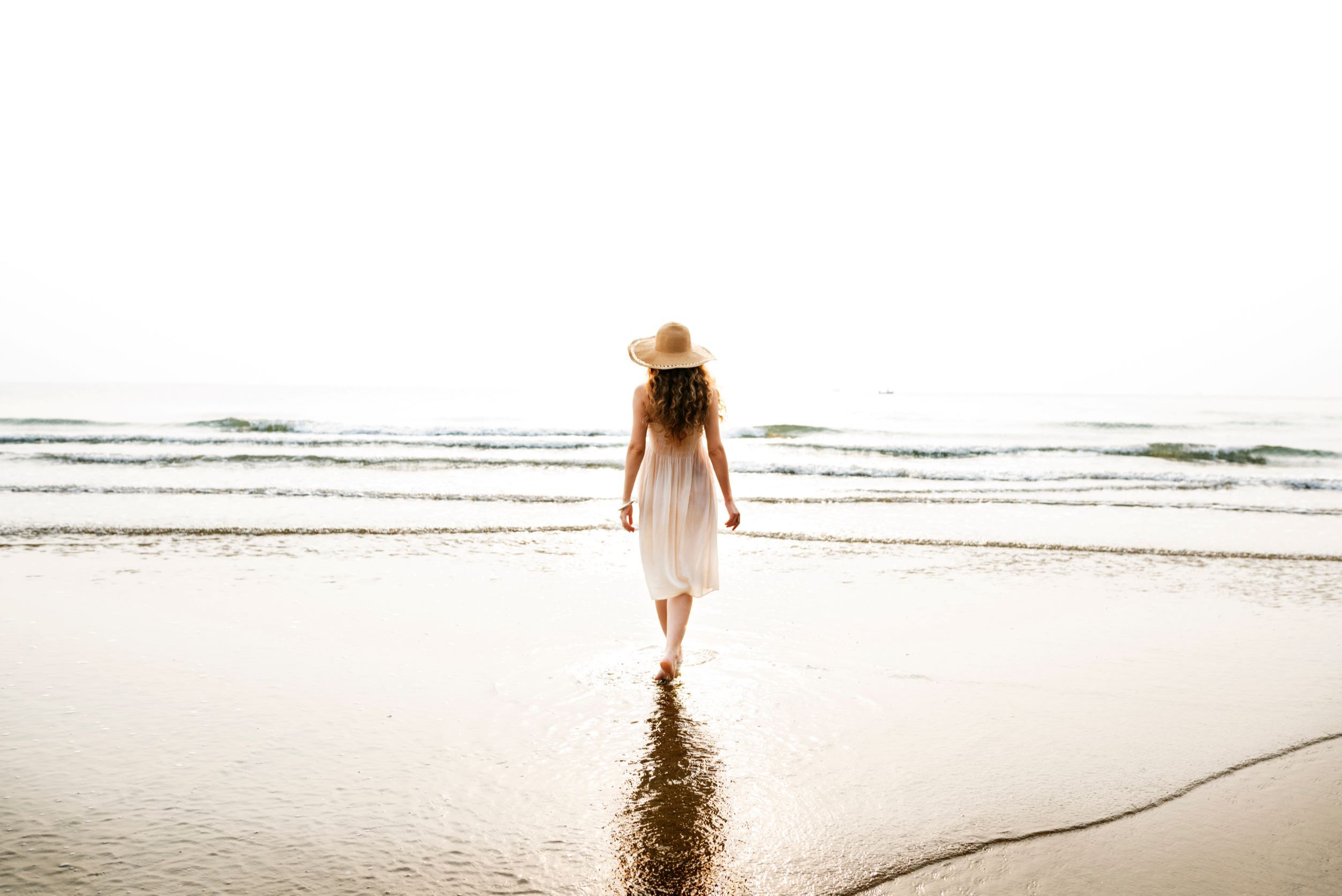 "When our souls are tired, we don't need sleep, we need to get away and just be."
What is a personal retreat?
A retreat is a time when you step away from your daily life to reflect on where you are in your life at the moment. It's a time to rest, restore, reset and it's a time for deep listening.
When we're exhausted, our body is working hard to just keep up with the daily tasks. When our brains are tired, we can't put anything else in.
This is where I was. Totally blah. Tired and wired. Sick of everything. No pizazz. Dull.
Taking a week off for myself
I decided to save myself and take a week off. From everything.
I knew I needed to get away and let myself do nothing.
I chose a beautiful place...the California central coast.
The first morning when I woke up without an alarm, I felt strange.
I resisted my impulse to do the usual thing...get up, check the news, check my emails, my texts. Instead, I heard a little voice say, "wait… you don't have to do any of that. In fact, you're not going to do that."
I closed my eyes and sank back into the comfy Air B&B bed. But it felt really odd.
It wasn't that easy to switch off.
Because I'm always doing. I'm always thinking and planning and running to the next thing.
I got myself up and drove to the beach because I knew this is what I needed and what I came for.
It was foggy on the coast but I could see the sun peaking through the clouds as if she wanted to slowly wake up, too.
I drove up the coast highway a few miles and found the elephant seals.
I watched them hurling their mammoth slippery bodies up onto the sand and then into the huge pile. I gazed at the young males fighting...bashing their necks against each other.
It was mesmerizing to watch them and hear them snort and make funny sounds. These large creatures were right below me, protected from the humans, and yet I could see them clearly without disturbing their natural habitat.
What I learned from these seals was the beauty in just flopping on the beach.
And molting…shedding their skin.
Sometimes doing nothing at all is necessary
I decided to do the same.
I sat on the beach two days in a row doing absolutely nothing.
In the warm afternoon sun, as others were running and playing in the surf, I allowed myself to shed the tiredness.
I was molting, too...shedding the layers of stress.
It was shocking to realize how tired I felt. I thought to myself, I've done nothing all today and yet I still feel tired.
And then I realized my body was trying to catch up.
I thought about how faithfully my body had carried me through a year of covid, enduring a month of smoke from California fires, and launching a new course with hours and hours of time in front of my computer, learning new technology, then watching it not work and having to figure out what to do next. Over and over.
It had been a year of continuously adapting and being resilient.
I thought about how amazing my body was and my mind, to get me through all this.
And I was eternally grateful that I gave myself this gift of not having to produce anything or give to anyone, only to absorb the golden rays of the sun.
It was true bliss.
The rewards of going on a personal retreat
If you've ever been on a personal retreat, you know the rewards. If you've never taken time away just for yourself, you may not realize how extraordinarily valuable it is to just be with yourself.
So…in case you're wondering…here are just a few treasures of being on retreat.
1. Rest
Our bodies and minds so desperately need rest right now, especially after surviving a global pandemic. Rest brings restoration to our souls. We reset everything when we just allow our brains to switch off or our bodies to stop the endless doing. I didn't have a clue of how tired I was because I was continually revved up.
2. Clarity
When we pause, we get to think about what's important now. What's going right and what's not. If we listen to our inner guidance, we know. In order to do this, we need stillness and time away from distractions
3. Creativity
New ideas emerge. Possibilities begin to rise up and we see what is possible and what can happen. Writers and artists know the value of time away so that they can focus, get clear on what they want to create and express. And it bumps up our creativity factor.
4. Authenticity
When we take the time to be alone with ourselves, we come home to ourselves. We recognize who we actually are...the good, the bad, and the ugly. It's the body we live in, what we know and who we are. We can choose to love it or hate it but it's us.
5. New ideas
When we aren't hypnotized by so much work or busyness, we can see what's really important. We're not going to live forever and if we realize that things are going the way we planned about life, we can adjust, change course, and find happiness and meaning in our lives.
Over to you
I invite you to begin planning your own personal retreat. Today.
What are you waiting for?
Stay tuned for my next blog post where I talk about HOW to go on your own personal retreat.
Know someone who could benefit from a personal retreat? Send them this post.
Stay connected
Get my latest advice and tips, retreat programs, events and offers delivered to your inbox.